Once you add Liquidity to the QuipuSwap pool, you will receive Liquidity Pool tokens. These tokens serve as the evidence that you own some stored Liquidity on the exchange. You may keep these tokens in your wallet or lock in other DeFi projects. In this short tutorial you will learn how to find these tokens in your wallet.
Attention! Tezos blockchain explorers have some limitations and they don't show your LP tokens. You will not be able to see your LP tokens via tzStats or another explorer.
How to find LP tokens in your wallet:
1. Provide Liquidity on the exchange.
Click the "Liquidity" tab, add your token pair, copy your Pair contract. Click the "Add" button. You may always bring up the DEX contract by choosing your staked pair.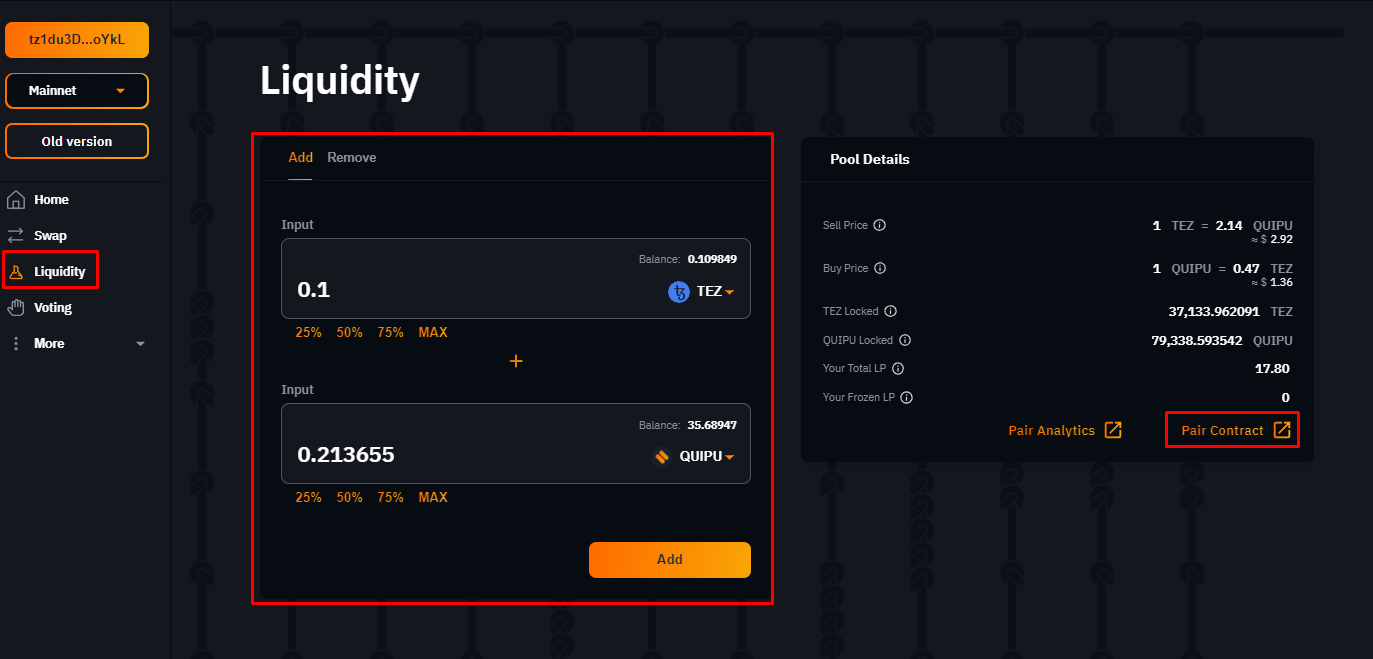 2. Open your Temple wallet and choose the "Manage tab"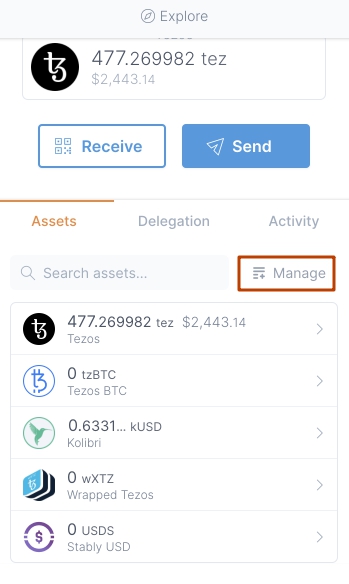 3.Click "Add Token"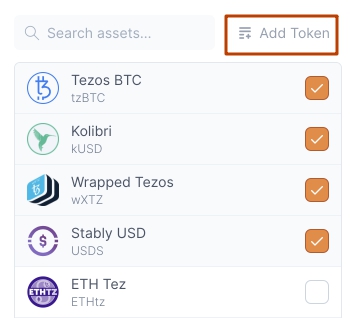 4. Enter the following data:
[1] Token format: Fa1.2.
[2] Address that you have saved previously (DEX contract address of your liquidity pair).
[3]-[6] Other info. You may change this info for your convenience. Don't worry - you may always change this info later.
[7] Click "Add token".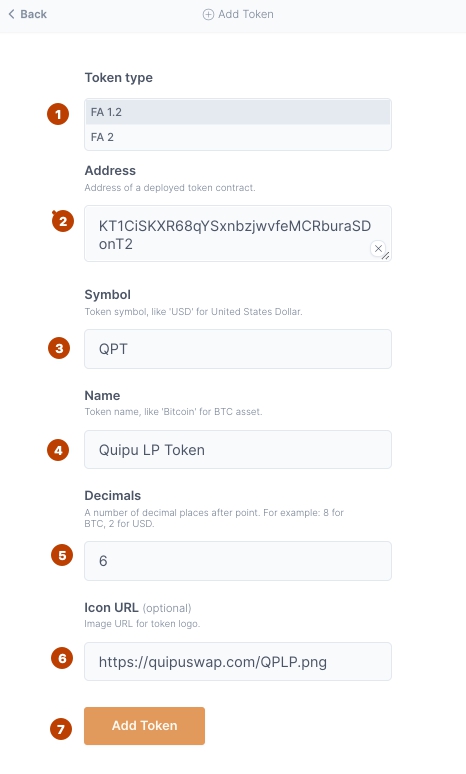 5. That's all. You can now see your LP tokens in the wallet and may stake or send them.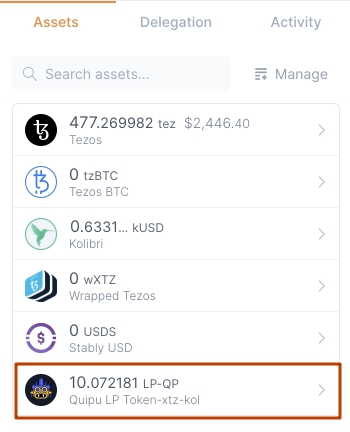 If you encountered any problems, please feel free to ask your questions in our telegram or discord communities.