At some point you might need to reset your Temple extension. This instruction will help you do this.
Chrome:
1. Firstly, you need to go to the Temple extension settings. You can do this in two ways:
Option 1:
Click the right button on the extension icon and choose "Options"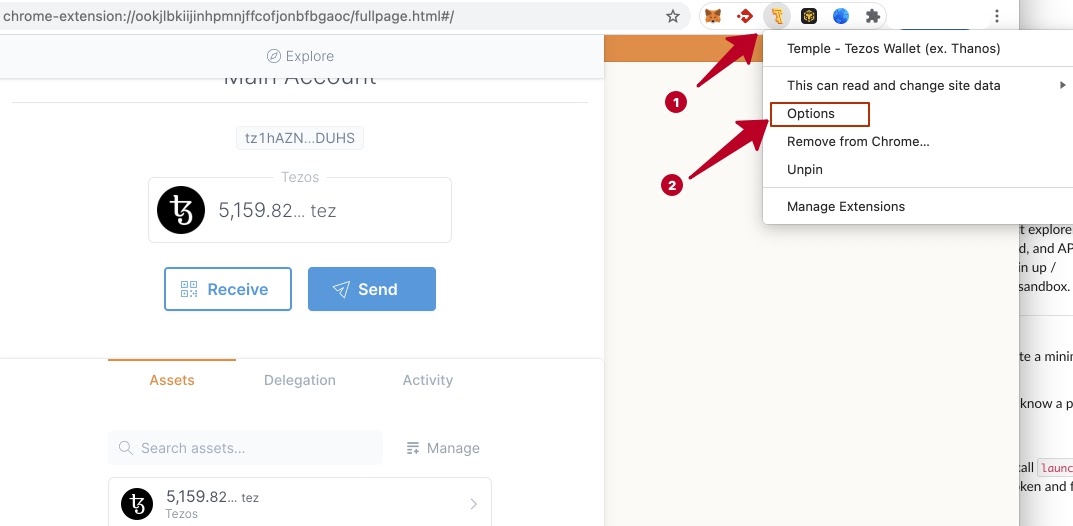 Option 2:
1. Visit the Manage Extensions page in Google Chrome and click Details for the Temple Extension.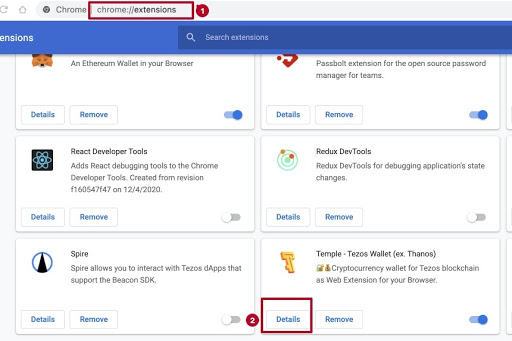 2. Choose the Reset Extension option.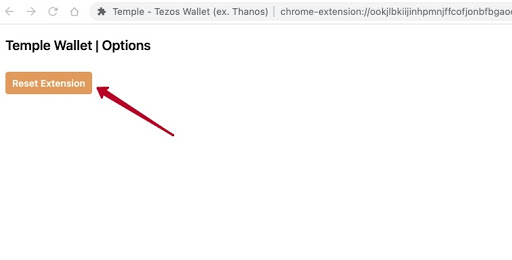 Be careful.
After choosing this option you will lose access to the wallets. You will see the Welcome screen where you can create a new wallet or export the old one.
3. Create a new wallet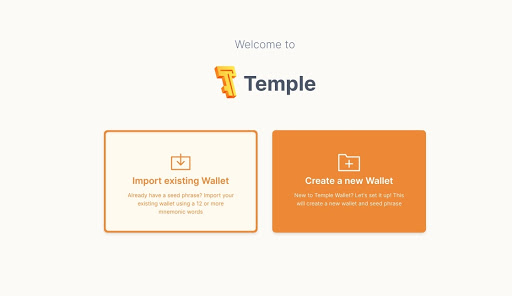 If you choose the "Create a new wallet" option you will get a new wallet with the new Mnemonic (Seed) phrase.
4. After you have created a new wallet you can import your old account from the Temple wallet as a second account.
Click the "Robot Icon", choose the Import Tab.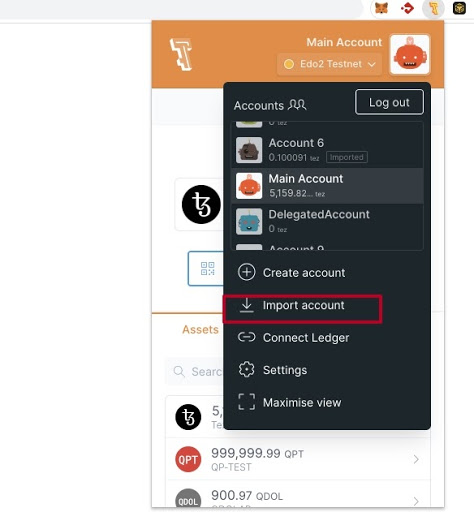 5. You may have had several accounts in your old wallet. If you want to add a specific account from your old wallet you need to change the default derivation path. Choose "Import account", click "Mnemonic" and change the Derivation path.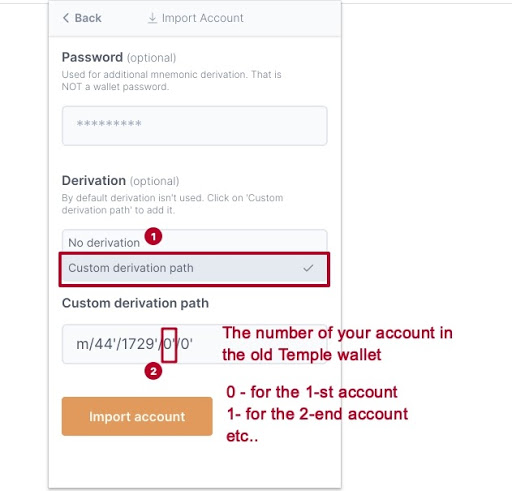 Attention!
You may import your old wallet, but access to this old wallet may be only obtained via its seed phrase. Don't use this solution if the mnemonic phrase of your old wallet was compromised. You can use it as a temporary solution to move your funds from the old wallet to the new one. After doing this, remove the old wallet from your account.
If you only have a single account in your old Temple wallet you need only to choose a Custom derivation path without changing the numbers.
Firefox:
You may find a Reset button in Extensions=>Choose you Extension and click the "Preferences".