What data do I need?
As a participant in the Tezos ICO you had to create a wallet. To get access to this wallet, you must enter your Mnemonic phrase, email address and password. This data was used to generate your Private Key. This private key is used to get access to your funds in Tezos.
If you want to use the Temple wallet and get access to these funds, you will need to provide all the information: Mnemonic phrase, password, email address. Every part will be used as a variable to generate your original private key. In case you add only a Mnemonic phrase, the Temple wallet will generate a new private key that will be different from the original private key (that provides access to your Fundraiser wallet).
How do I start?
1. Firstly, you need to create a Temple wallet account:
2. Click the Robot button and choose the "Import Account" option.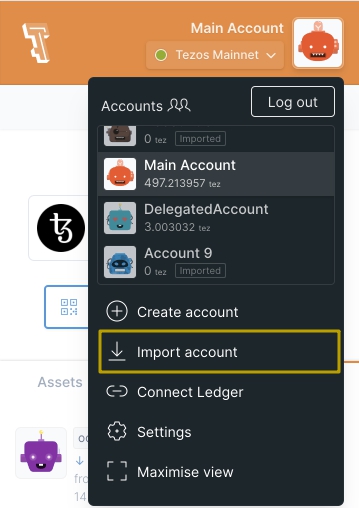 3. Choose the Tab Fundraiser and enter all the required info: your Mnemonic (Seed) phrase, email and password.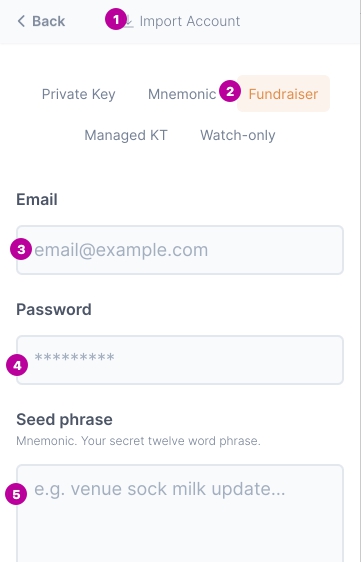 That's all. Your wallet should be imported.
Attention! You need to add all the required info, otherwise Temple will generate a completely new wallet.