We have received many questions on how to send XTZ from Binance exchange to the Temple wallet. This tutorial should help newbies to conduct this operation.
1. Visit your Binance Exchange Account.
1.1 Click the Wallet and choose Fiat and Spot:
2. Find XTZ token and click Withdraw button

3. [1] Add your Temple Wallet XTZ address (it should start from tz....) in Recipient's XTZ address [2] Choose the TEZOS network (otherwise you may send your tokens to another blockchain!) [3] Add the number of tokens that you plan to send [4] Click submit button.
If you don't know where to find your Temple XTZ address - read this guide.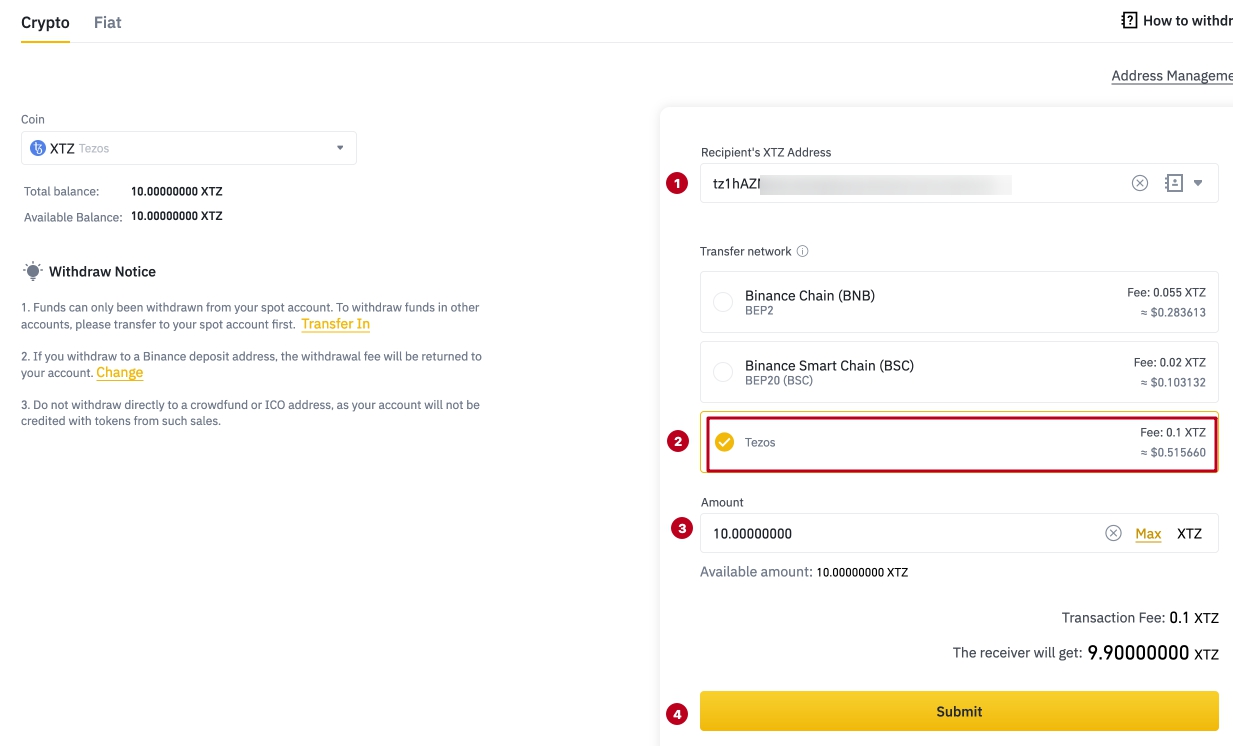 4. Verify your sending information. [1] Check the correctness of you Tezos Address [2] Check the token's number [3] -[5] Enter your verification codes (in some cases it may be only one or two) [6] Click the Submit button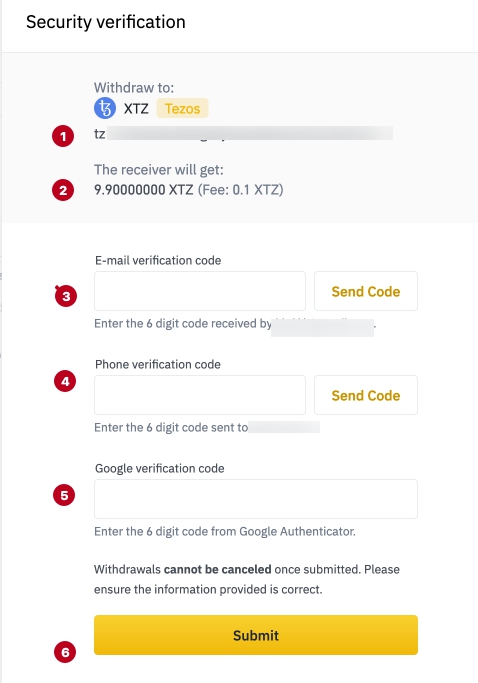 5. Your tokens were sent. You may visit the Withdrawal history section: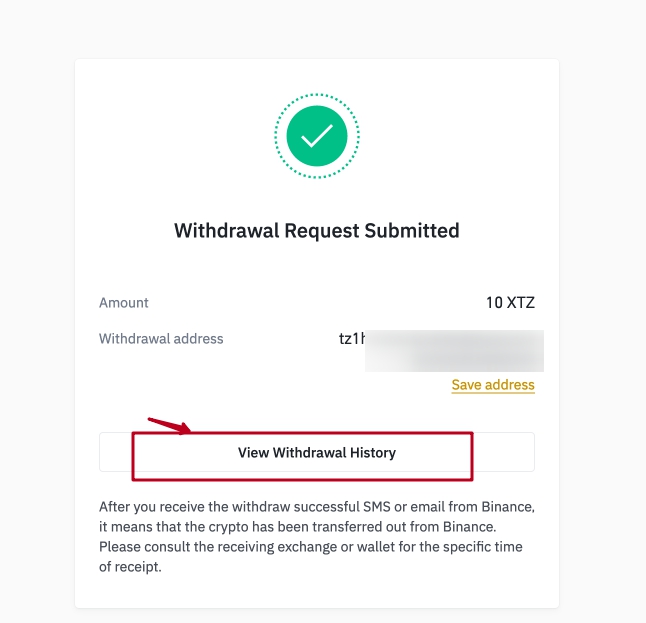 6. When the transaction was sent by Binance, the Status will be changed from Processing to Completed. You may see the Transaction History tab by clicking the Wallet tab and choosing the Transaction History section.

7. That's All
8. How do I check what happened to my tokens sent from Binance?
Visit this Binance chat. Choose the Crypto withdrawal section and check the XTZ token. Follow the instructions and you will get required info.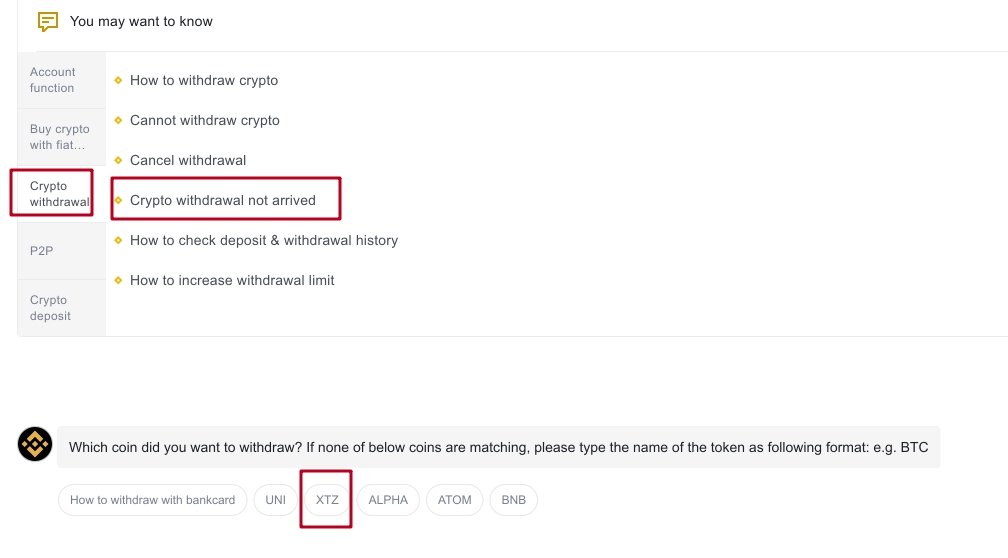 9. If you encountered any problems, please feel free to ask your questions in our telegram or discord communities.