Temple wallet has integrated a third-party service, Exolix exchange, that allows to swap tokens from other blockchains into XTZ.
The full list of supported currencies you can find below:

Now we shall briefly explain how to use this feature.
To access the instant top-up sceen you need to open the Buy tab from the Temple's main screen.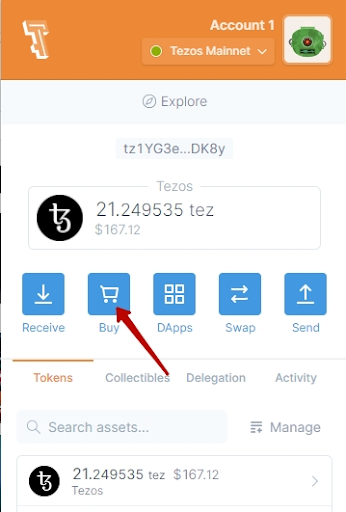 Stage 1
First of all you will need to select the cryptocurrency you wish to swap into Tezos and the amount you wish to swap.
There is a minimum [1] and maximum [2] amount that you can swap in a single transaction. Minimum amount is set by Exolix and depending on the token it deviates around the mark of $100. Maximum amount is set by us as a safeguard and it always amounts to $5000.
Before you proceed, note the exchange rate [3] and decide if it is acceptable to you.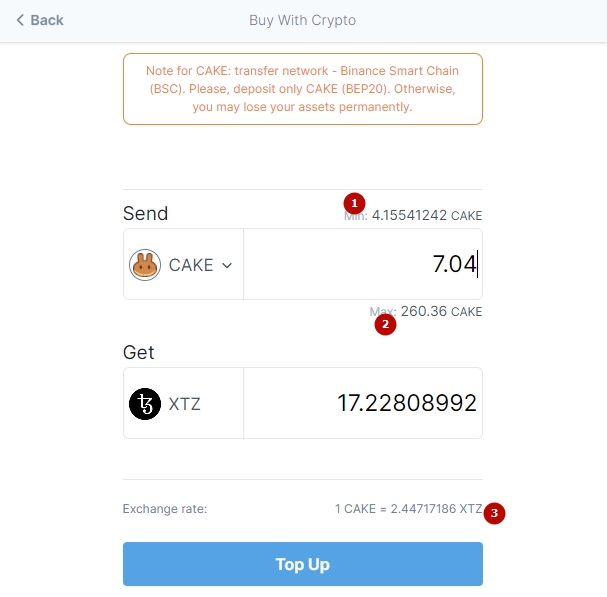 Once that is sorted, tap the Top Up button to proceed.
Stage 2
The next screen will help you deposit your tokens. You will have a full hour [1] to close the deal.
Double-check the details of your transaction [2] and make the payment. You can use a corresponding blockchain address or a QR code [3].
In the case of this tutorial we will be sending Cake to a BSC address.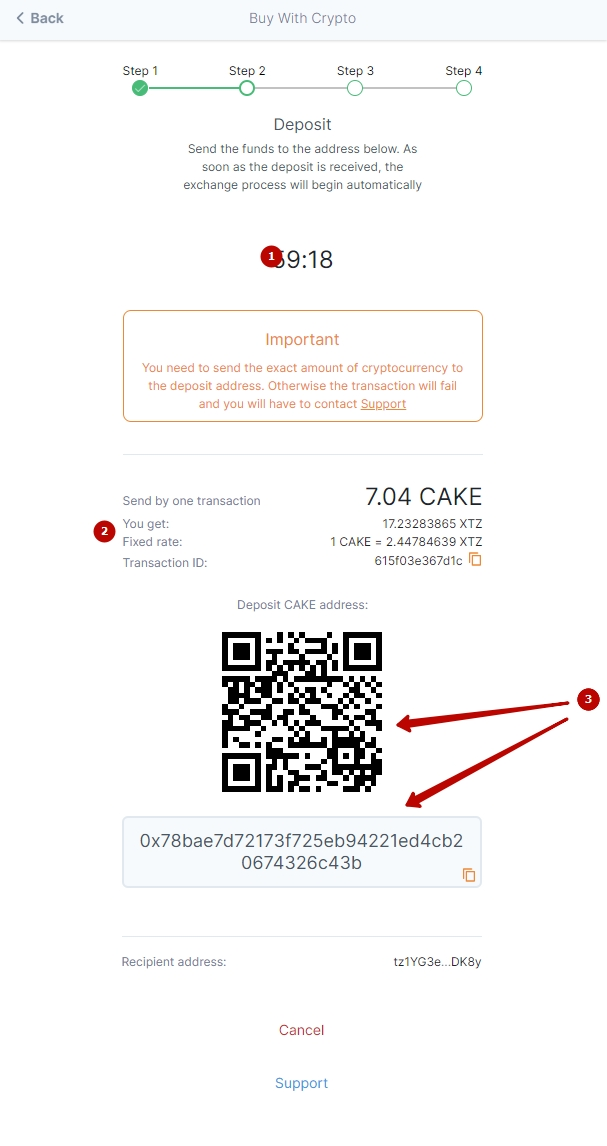 As we have opted to exchange Cake for XTZ we will be using Metamask wallet to make the transaction.

We copy the address [1], select the token [2] and enter the correct amount [3].
Note that you must send the exact same amount that you've entered at Stage 1.
Once that is done, click Next and then confirm the transaction.
Stage 3 and 4
The last stages of the swap are resolved automatically and you only need to wait till Exolix sends XTZ to your address.
And there you go, your account is now replenished.
Please bear in mind that this is a third party service and all questions regarding its performance can be directly answered by Exolix team. The fastest way to reach out to them is to use the chatbox on
Exolix main page
.