Temple wallet is not a stand-alone program. It is a browser extension that is installed on top of your browser and can only be accessed through it.
To open Temple extension in Chrome you need to tap the extensions button [1] and then click the Temple wallet icon in the drop-down menu.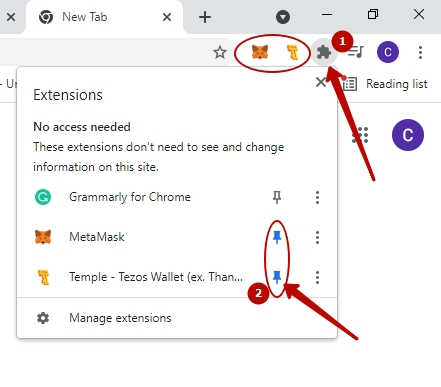 You can also pin Temple icon for quicker access. To do that you only have to click the pin button [2].