Temple has integrated a third-party service for instant XTZ top-up with other cryptocurrencies. You can learn how to do it in this guide.
But in some fringe cases you may find that you never received the XTZ. In this guide we will explain how to get your assets back.
Most frequent reasons why service provider failed to send you the XTZ:
1. Your transaction was overdue. The service provides a 1 hour window for the transaction to be made and if it happens later it may not correctly process it.
2. You have sent a slightly different amount than was initially stated in the Send field.
How to proceed?
Please visit the Exolix website and open the support chatbox in the bottom right corner.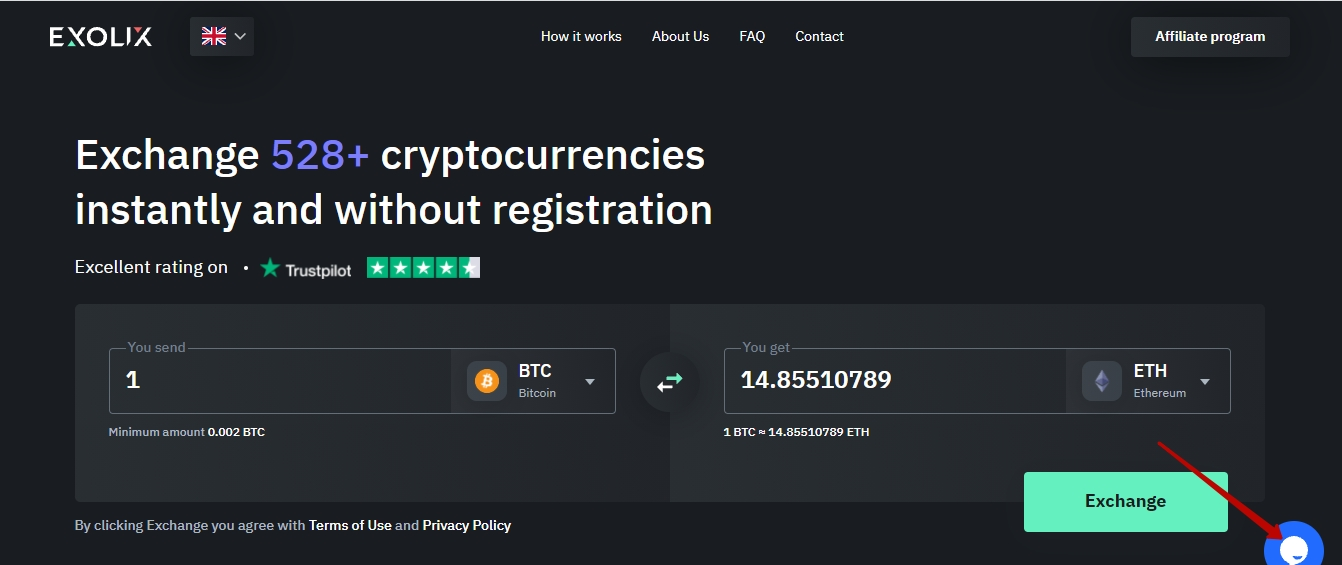 State your issue and share the information relevant to the transaction.
The info you need to gather:
1. The name of the asset you sent, the exact amount and the transaction hash.
It all can be found in the Activity tab of a wallet you used to send the tokens or directly saved during the Send stage.
In this example we have used Cake tokens to top-up Tez balance. The transaction hash [1], the token name [2] and the amount [3] are all found on the same page as you make a transaction.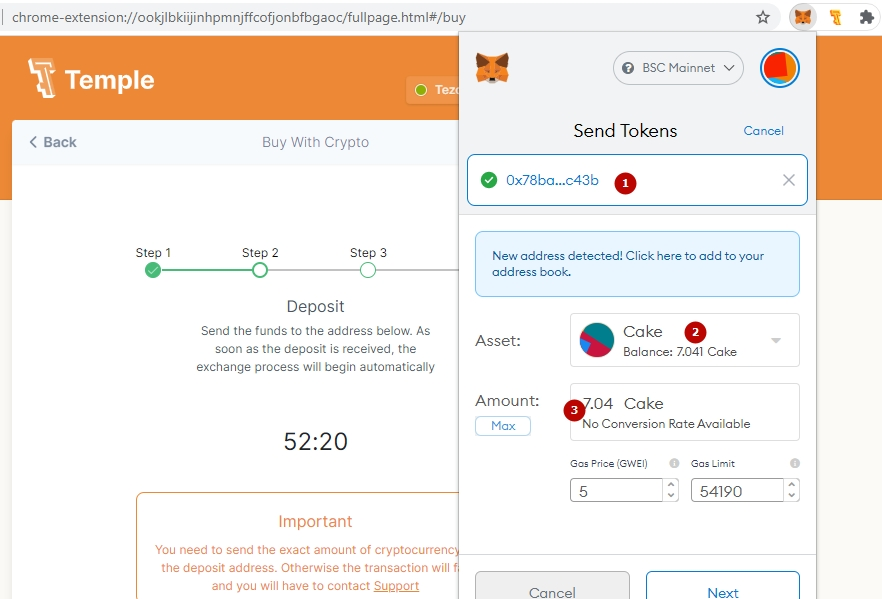 2. Transaction ID.
It can be found in the top-up confrmation screen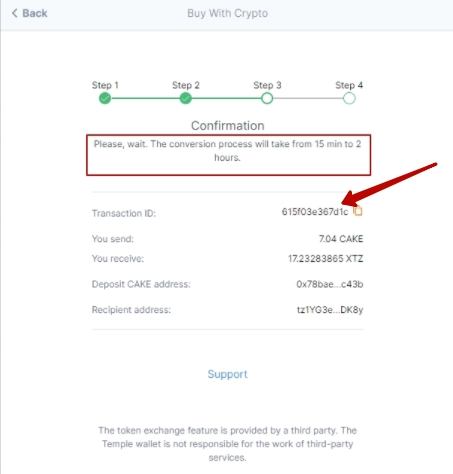 Do not close the Exolix support chatbox window and be ready to provide additional information (like your account address if the service provider needs to send tokens back to your wallet).
If the process takes too much time or you were unable to reach resolution, feel free to contact us and voice your complaints.