The Temple wallet's Swap feature is an interface solution that allows you to interact with Tezos decentralized exchanges and swap assets without ever leaving your wallet.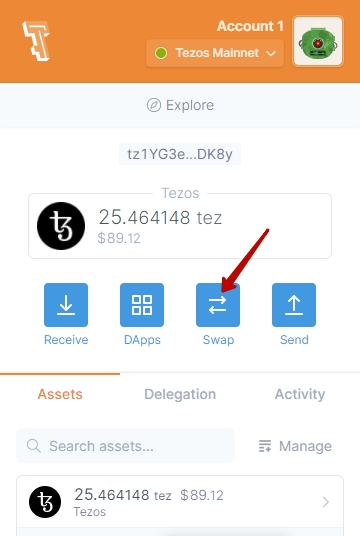 Temple Swap is not a DEX. It is simply an interface for swapping assets using Tezos DEX ecosystem.
To do a swap in Temple you need to go to the Swap tab. Choose an asset you wish to sell and specify the amount [1]. Then choose an asset you wish to buy [2]. The amount you will receive will be automatically shown according to the exchange rate Temple Swap pulls from the DEX of your choice [3].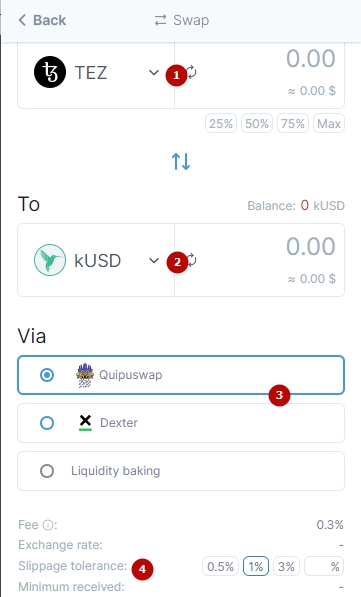 You may want to increase slippage [4] if you know you are swapping within a small or a high volatility liquidity pool, to increase the chance of the transaction going through.
Temple Wallet doesn't apply any extra fees to swaps for now but it may change in the future.
In the near future we intend to introduce the "Smart Router" feature. This service will analyze the price of all pairs across all DEXes in real time and suggest the most favourable path for token-token swaps.