We have released QuipuSwap version 1.1, which ensures the baking rewards' correctness and adds improvements to the voting system. We are also excited to inform you about the coming token-to-token pools. You will be able to play around with it in just a few weeks.
How to migrate my Liquidity?
1.Visit the new version of QuipuSwap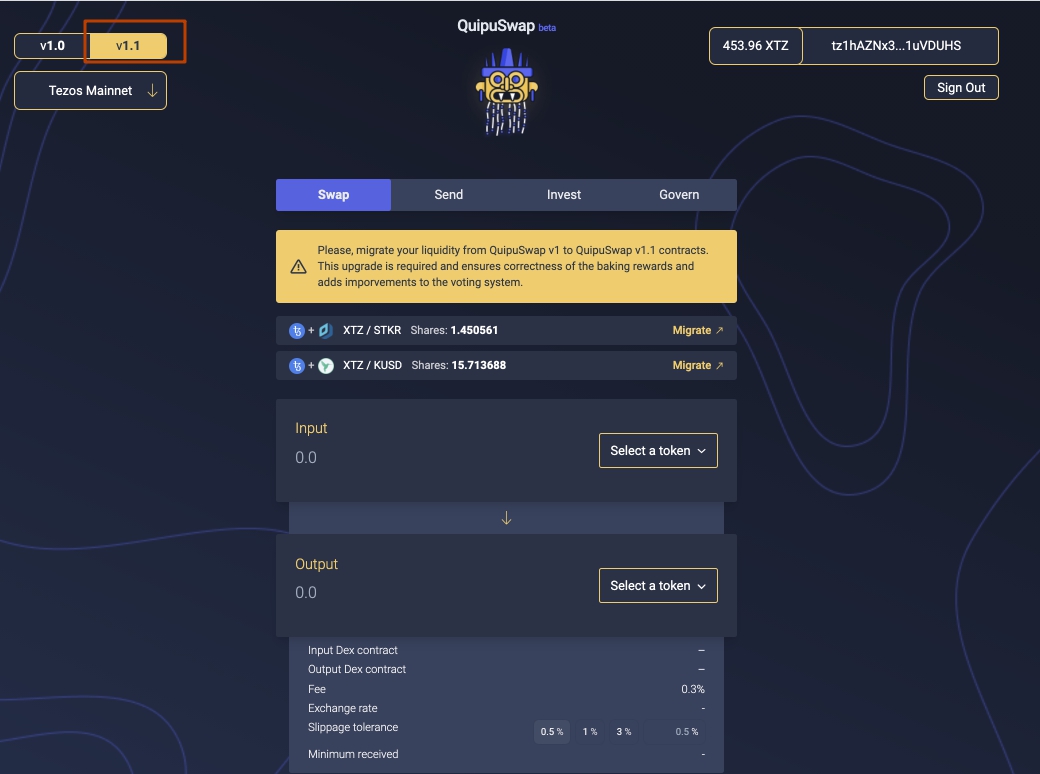 We have displayed pools with white Listed tokens where you have liquidity.
In case, you have staked not white listed tokens - you need to find and unstake them manually.
2. Click the Link Migrate for each token pair where do you have liquidity. You will redirected to the old version of QuipuSwap, where your liquidity stored.
3. Visit the old version QuipuSwap. Check that your wallet is connected to the QuipuSwap (sometimes it requires re-connect a wallet) and remove your shares.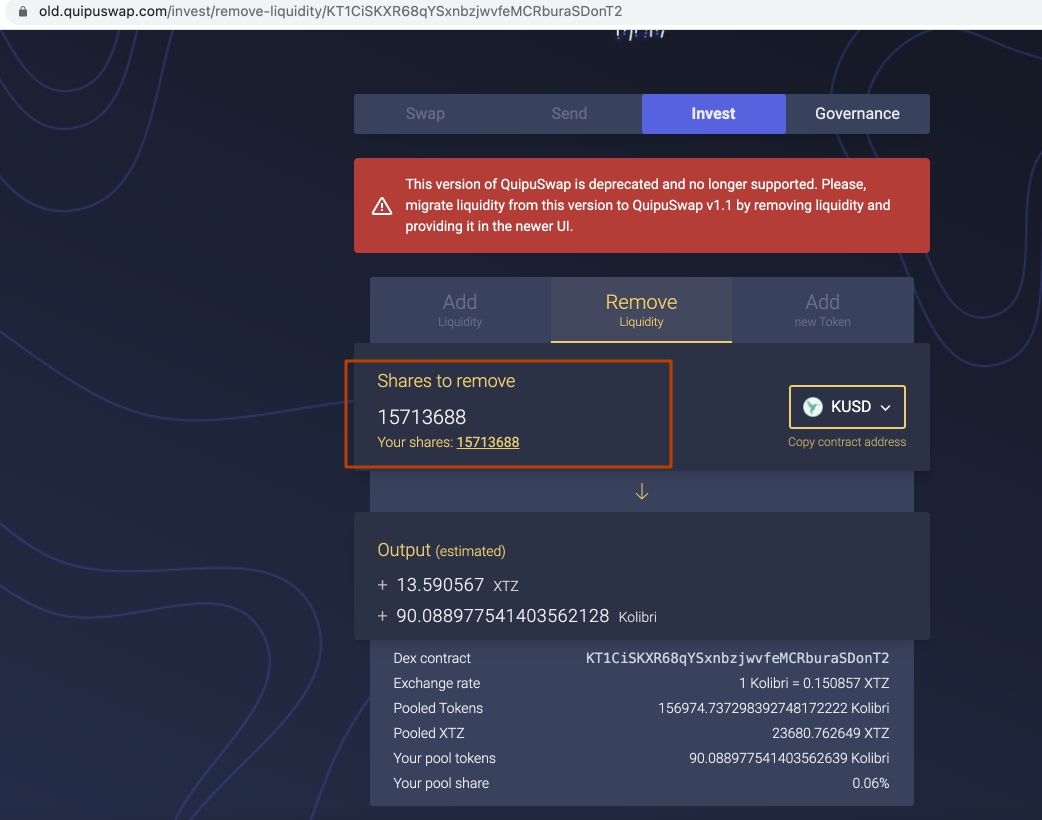 4 Click "Remove Liquidity"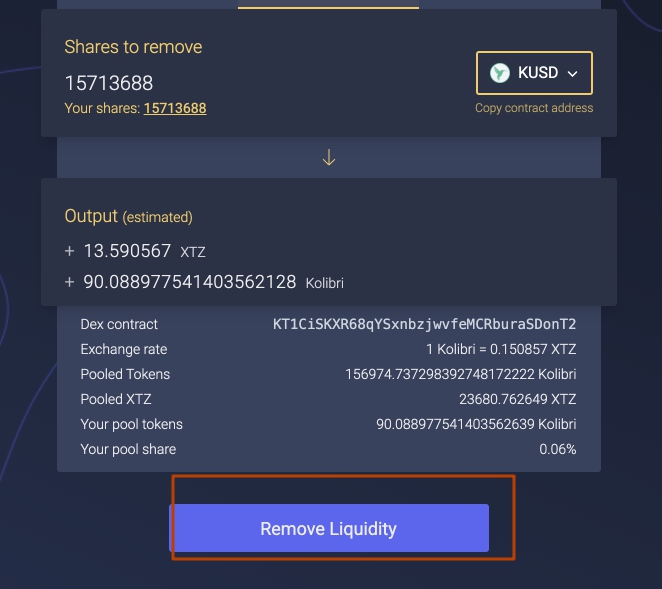 5. Confirm the operation in your wallet.
6. Return to the new version QuipuSwap and add your liquidity again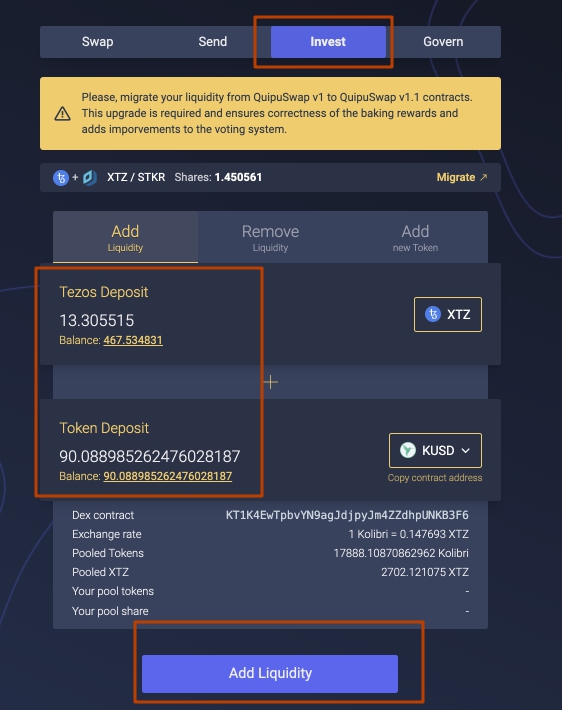 7. Confirm the operation in the wallet.
8. You may check your added liquidity in the Invest section, remove Liquidity tab.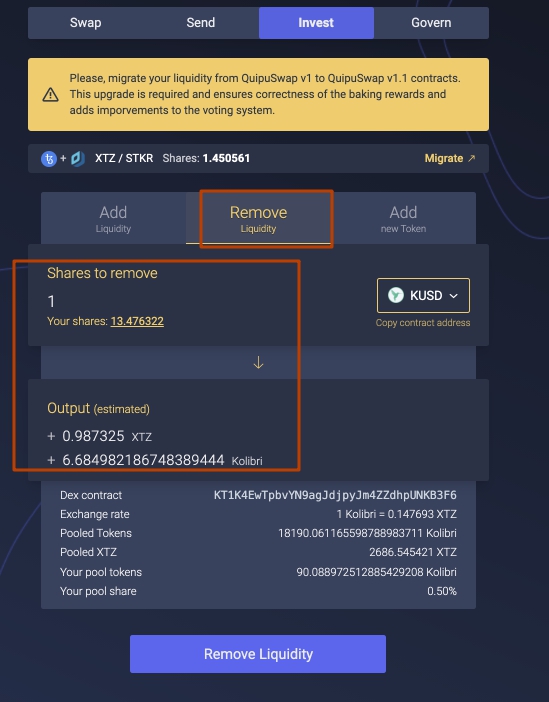 9. That's all. Your liquidity was added to new QuipuSwap version.
10. Repeat this procedure with other pools where you have liquidity.