To connect your Ledger Nano device to the Temple Wallet, you need to connect your Ledger to the computer via USB cable (we haven't supported a Bluetooth connection yet). After you should perform the following steps:
Click on the robot icon in the top-right part of the wallet pop-up

Then click on "Connect Ledger"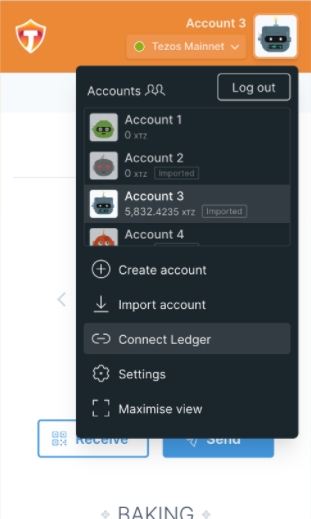 Name your account and press the "Add Ledger Account" button.

That's it, after confirming the connection on the Ledger device you're good to go!
After setting up the Ledger this way you will be able to use it as a regular account for interacting with dApps and sending XTZ or tokens to other Tezos accounts.