If you have created a Temple account and don't know how to add tokens to your wallet, follow this video guide.
If you have chosen an Exchange option:
Register on an exchange, buy Tezos and send these tokens to your Temple address. The most common way is to use Binance exchange.
3. How do I find my Temple tezos address?
Click the "Receive" button and copy your address. You will have to use this address on the exchange to send XTZ to your wallet.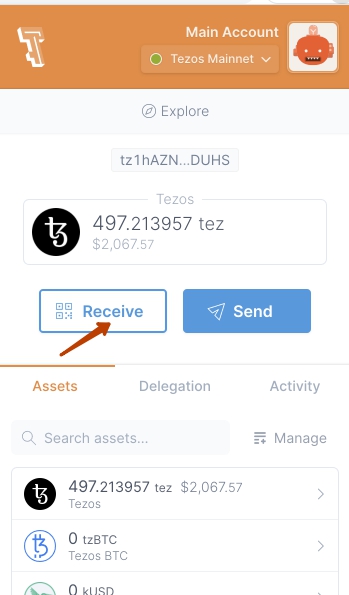 4. If you want to buy Tezos NFT using the Temple wallet, you will need to have XTZ on your account. These tokens will be used as a means of payment for your NFT and transaction fees.
5. In case, you don't see your tokens, check this tutorial.
6. If you have problems with adding XTZ via Exolix, read this guide
If you encountered any problems, please feel free to ask your questions in our telegram or discord communities.